Live Work Solutions
Click on the link for more information about the practitioner behind the service.
is a clinical, holistic psychotherapist and SIFI certified supervisor through NYU. She has been on the path towards community service for as long as she can recall and was honored to receive the Billy Safian Humanitarian Award in 1992. In 1999, she became a Reiki master and started Infinity Wellness. She joined forces with Amethyst Integrative Wellness Center in 2014 and Trilogy Consignment in 2017. Jennifer holds a bachelor's degree (BA) from Sarah Lawrence College and a Master of Social Work (MSW) degree from Fordham University. Her professional experience has spanned Brooklyn, Manhattan, Bronx and Westchester. Jennifer is currently the in-house social worker for the Shames JCC on the Hudson, providing direct mental health services to the Rivertown Jewish Consortium (via generous grant from the UJA). Jennifer was most recently published in Westchester Family magazine. Jennifer is also a singer-songwriter and a mother of two in Sleepy Hollow, NY.
Lee and Darleen Gross met in 1992 while attending Johnson & Wales University. Their studies in the culinary and pastry arts laid the foundation for work in some of the country's top restaurants, including Al Forno in Providence, Rhode Island, Domaine Chandon in California's Napa Valley, and Payard Patisserie & Bistro in New York City. It wasn't until 1998 while at the Omega Institute for Holistic Studies that Lee and Darleen discovered macrobiotics, a theory and practice that would change the course of their careers, and lives, forever. Three years of intensive study at the Kushi Institute followed, earning the couple certification in macrobiotic cooking and counseling. This experience led to an extended stint as personal chefs to actress Gwyneth Paltrow, and then national recognition for their work at Los Angeles' ground breaking contemporary macrobiotic restaurant, M Cafe de Chaya. Lee and Darleen, now married with two daughters, reside in Westchester County, New York, and have consulted on multiple health-focused restaurant concepts, including Rye Brook's Organic Pharmer.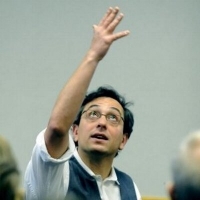 is the founder and spiritual leader of Shtiebel. He served for 7 years as the rabbi of Congregation Har Shalom in Fort Collins, CO, along with his wife Rabbi Shoshana Leis. Rabbi Ben received a B.A. from Skidmore College in Religion and Culture, an M.A. in Jewish Studies from the Reconstructionist Rabbinical College, and rabbinical ordination from the Academy for Jewish Religion in New York. He previously served as the Associate Rabbi for JRF Congregation M'vakshe Derekh in Scarsdale, New York. Rabbi Ben is the author of a series of childrens' books called The Enchanted Sukkah about a time travelling sukkah. In addition to being a writer and a rabbi, Ben is a singer-songwriter who delights in chanting, playing guitar, and using an Indian instrument called a sruti box. He also enjoys reading Jewish literature of all types, as well as science fiction (his favorite author is Philip K Dick), philosophy and beat poetry. Rabbi Ben lives by the shores of the Hudson River in Dobbs Ferry, NY and his greatest joy is being father to his daughter and his son.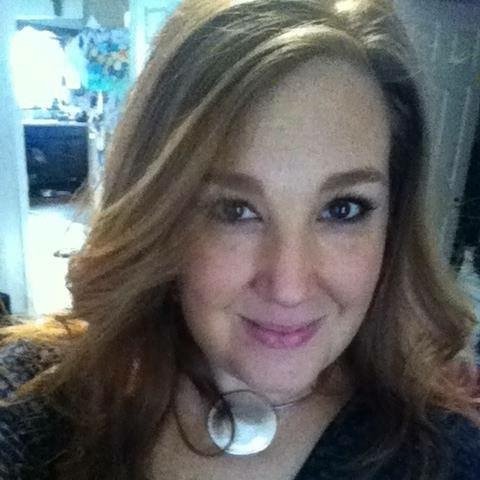 began her career at 5-Star spas including the Spa at the Ritz Carlton. She made the leap into private practice when opening Amethyst Integrative Massage in June of 2012. Her goal was and continues to be, providing an open and healing space where all clients would feel at home and cared for in a clean and professional setting. She continues to enjoy a very loyal following and has the highest possible rating on YELP. Alyse holds a B.A. from Ithaca College and is a graduate of The Finger Lakes School of Massage. She has advanced certifications in Prenatal Massage, Myofacial Release Techniques, Cupping Therapy as well as Energy Healing. Alyse also offers readings, guided meditations, and her unique and highly rated Spirit Guided Transformational Coaching.
Andrea Kartika Deierlein, RMT
For many years, Andrea was a self-professed, "Zombie on Metro North" going into the City at 8 a.m., returning 12 or more hours later. She was exhausted and drained. To get through the days of her job in German government relations she fueled herself with caffeine and sugar, and used pain killers for the physical pain of her tension and stress. During that time one of her colleagues introduced her to Reiki, planting the first seed. When she moved to Jakarta, Indonesia, she hoped the change of scenery and lifestyle would be enough to free her from her patterns of perfectionism and pushing herself too hard, now in her job as Director of Marketing & Communications. It didn't. However, she joined a meditation group and was re-introduced to Reiki. After several sessions, her body truly began to recover from all the tension and pain, and her mind became clearer, until she had an epiphany that she had been working against herself, instead of with herself. When she took her first official Reiki class in 2015, the switch turned in her head. Andrea reports that Reiki has been a lifesaver, keeping her sane and well every day and a way of well-being that she is committed to share with others with Thrive Reiki.
is the LHS behind LHS Coaching (https://lhscoaching.com). She builds collaborative coaching relationships with her clients to explore transformation at the intersection of life and work to achieve greater success and fulfillment. Her coaching combines expertise developed through a successful 25-year corporate career in marketing and business strategy with the tools of transformative coaching.
Laurie focuses on enhancing impact and driving results that align with priorities and goals. Through-out her professional life, she has hired, managed and mentored individuals who are early in their careers, resetting their careers and entering the last third of the careers. She has lived and understands the corporate life and has personal experience with starting over.
Laurie received her MBA from the University of Michigan and is a Certified Professional Coach and an Energy Leadership Index Master Practitioner. In addition to transformational coaching, Laurie is the founder of a local women's networking initiative, reflecting her commitment to collaboration and community.
Josh Lewis is an actor, writer, and director. His work in TV includes: extensive writing and performing with Comedy Central and MTV, appearances on many New York based TV shows including "Law & Order" and "Late Night with Conan O'Brien," and numerous commercials for burgers, beverages, and gas. Josh was an original cast member and Co-writer of Crepuscule, which evolved into the Tony Award winning 25th Annual Putnam County Spelling Bee. He has acted, directed and written for countless New York theater companies, including: the Atlantic Theater Company, Manhattan Theater Club, Naked Angels, and The 52nd Street Project. Josh's career as an author includes his own children's book series, Super Chicken Nugget Boy, published by Disney/Hyperion. Josh has taught all over the country at institutions such as Yale School of Drama, NYU, Lee Strasberg Theater Institute, The New York Film Academy and the New York City Public School system.
In addition to teaching in academic settings, Josh has been leading classes and workshops in team building, collaboration, improvisation, public speaking, and play for over thirty years, for companies including: Google, GE, Red Bull, ATT, Verizon, Ford, The American Red Cross, Nike, Intel, EBay, Microsoft, Apple, Disney, and countless others.
LiveWork Headquarters —
267 Central Avenue
White Plains NY 10606
(914) 719-6719